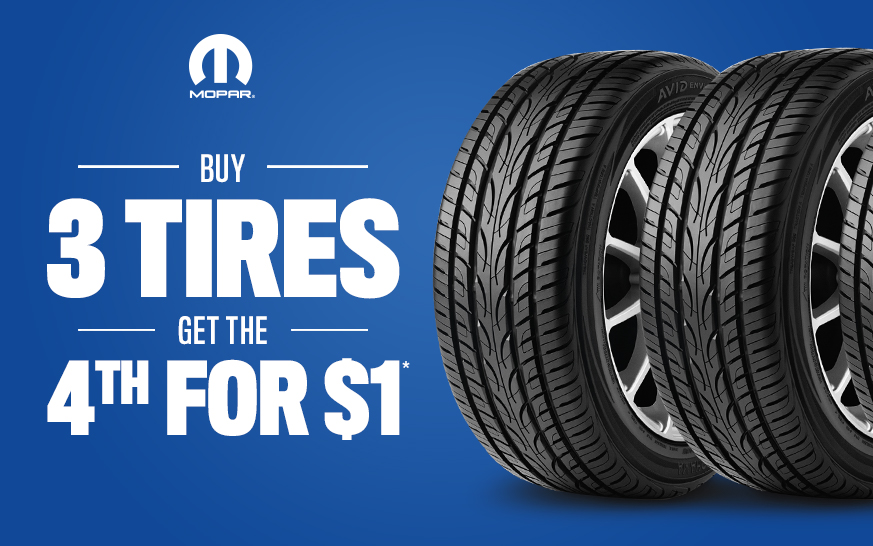 Buy 3 Tires, Get The 4th For $1
Buy 3 Tires, Get the 4th for $1.
Nobody knows you or your vehicle better than we do. That's why our team is the most qualified to take care of all your tire needs. And with our limited time offer, there is no better time to tap into our expert knowledge and trusted brands to keep your vehicle and its tires running at peak performance.